Planning on importing a new product to Israel? Our professionals will guide you through the maze of Israel's regulatory requirements pertaining to meeting technical standards, hazardous materials, import licensing and documentation. Our regulatory standards and licensing department at Haim Nathaniel Ltd. is experienced in working with the Israeli Standards Institute and finding the most suitable solution for ensuring that your product meets the Israeli standards requirements.
Our professional staff will help you simplify the process of importing a new product to Israel by identifying all of the parties and agencies that may be involved, including the Israeli Standards Institute or any of a number of other government agencies.
We can guide you through the process in order to ensure that the importation and shipping meets all legal requirements and to pre-empt any future delays.
Importing any new type of merchandise may require the approval of various taxing agencies, the ministry of agriculture, ministry of health, ministry of transportation, etc. Some merchandise may face restrictions regarding the mode of shipping. These are issues that our staff is experienced at handling and resolving on a regular basis. Identification and resolution of these issues in advance, afford you a smoother and easier import licensing process.
The professional staff at
Haim Nathaniel Ltd
. offers the knowledge, consulting and execution of the project.
INVALIDATED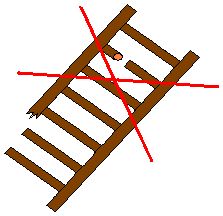 Haim Nathaniel Ltd. Reliability, Knowledge, a Legacy of Service.