The customs clearing professionals at Haim Nathaniel Ltd. will guide you through Israeli customs requirements and the process of releasing your shipment at Israel's ports of entry - air, sea and land (Jordan river crossings). The vast experience of our customs agents and our company's legacy in this field become an advantage for you in making the process of releasing imported merchandise as smooth as possible.

Haim Nathaniel Ltd. boasts one of the most experienced and successful staff of customs agents in Israel:
Moti Arad, Custom Classifier.
Yigal Nathaniel
, expert in automotive vehicles, food products and textiles.
Doron Nathaniel
, expert in electronics, electrical appliances and automotive parts.
Moty Linder
, expert in machines.
Victor Ben-Yehuda
, senior customs agent with a wealth of experience in a broad range of industries.
Correct identification and categorization of the merchandise in advance makes it possible to properly prepare the required paperwork which can ensure a smooth customs clearing process. This requires thorough knowledge of the Israeli customs categorization rules and regulations, especially (although not limited to this area) with regards to electronic devices whose definition may be complex. Haim Nathaniel Ltd.'s customs agents follow the entire process through to the final clearing. Our familiarity and experience with all of the related governmental agencies ensure as short and smooth a process as possible to releasing the merchandise.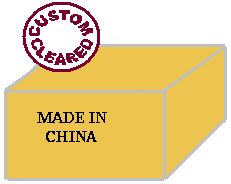 Haim Nathaniel Ltd. Reliability, Knowledge, a Legacy of Service.